Training and Placement
The Training & Placement Cell of institute is actively involved in industrial training, project work and placement of students. The objective of T&P cell is to bridging the gap between pharma industry and academic institute for better development of pharma students and makes them employable. The core function of cell is to make contacts with HR departments of multinational pharmaceutical companies and resumes forwarded for suitable job position.
Cell regularly arrange Group discussion, Pre campus placement training and aptitude test for pharmacy student to have better prospect and career growth. it also organizes the visit to pharmaceutical industries for up gradation of current scenario in the technology of pharma sector.
Information Brochure: Download
Training Placement and Career Guidance Cell
Objectives of the Cell:
To equip the students through continuous training sessions
To approach multinational companies for arranging the campus recruitment
To counsel the students to improve their career
To foster industry – institute alliance
To organize campus interviews for final year students with industries and business houses of repute from all over India.
To prepare students to face campus interviews by arranging training in Aptitude tests, group discussions, preparing for Technical and HR interviews through professional trainers.
To promote career counselling by organising guidance lectures by senior corporate personnel and most importantly by the immediately placed senior students.
Maintaining regular interaction with the industry through Seminars, Guest Lectures, Conferences, and Corporate Meets etc.
To develop the best learning process using a comprehensive understanding of industry's best practices.
Providing assistance to the students for completing summer training projects.
Providing requisite training to students in the area of Personality Development and Communication Skills.
Industry oriented event, Contest participation & encouragement of students. Continuing Education and Training for Faculty.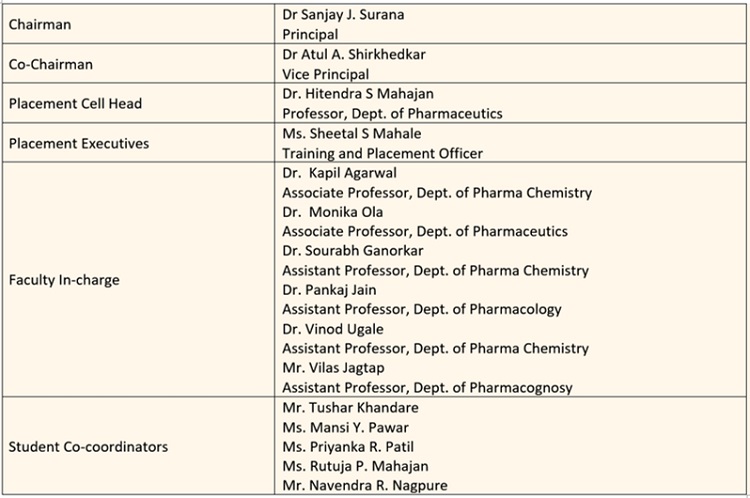 TRAINING AND PLACEMENT STATISTICS